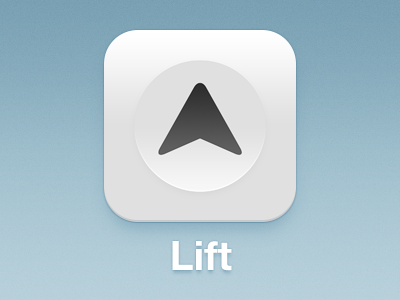 "I want to start flossing regularly, I just always forget."
"Of course I want to take my multivitamin every day, it just slips my mind."
"I want to start reading/writing more but I don't have the motivation."
"When I don't go to the gym no one else knows but me, so it doesn't matter really."
If any of those sentences, or variations of them, have run through your head at any point in time you're most likely human. Congratulations! You're one of the countless masses that has a hard time developing healthy habits and consistently doing things you know will better your life and overall mood. Sure, most of these miniscule projects take between thirty seconds and thirty minutes but you're so busy! I'm not here to bash you or say that you just need to make time. Hell, for the past five years I've been trying to find a way to consistently floss my teeth twice a day without fail. It's not that we're lazy or unwilling, we just forget sometimes. Other times we just don't feel the pressure or the need to partake in a workout, a moment of meditation, or a bit of reading.  Now, what if I said…there's an app for that? Of course there is. But in all seriousness, an app called Lift has the ability to make a serious dent in your life when it comes to your habits, be they good or bad.
Lift first rose to prominence when people heard it was being backed by The Obvious Corp, founded by Biz Stone (of Blogger.com) and Evan Williams (of Twitter). Those two are smart dudes and anything they enjoy must be worth checking out. So what is Lift, and why do I think it has the potential to change a person's life? Well, I'm glad you asked. Lift is a simple iOS app that has a very simple A to B setup: first you identify good habits you wish to learn, such as "run at least 2 miles", then you track that habit each day you complete it using the simple interface on Lift, and finally Lift compiles the data to show you how far you've come over time. "That sounds cool, but can't I just set up an alarm for this stuff on my phone?" Sure, you can do that but how often do we listen to our alarms? Often times we hit the snooze button or just dismiss them altogether. Besides, Lift has a lot more going for it than just some simple tracking features.
The most important feature, and the reason I believe Lift works so well, is the social part of Lift. You can invite friends and follow them, similar to Facebook and Twitter, and they can do the same. That means at any given time you can see what your friends are completing while you're sitting on your butt. It's a motivational force like no other, having people out there that you know watch you complete or not complete these small tasks begins to bring on a psychological motivation that'll have you running two miles every day in no time. The other day I tracked my "read for 30 minutes" habit for the third time in a row only to see the guy below me checking in for the 46th consecutive time! This made me want to keep going if only to one day have him miss a beat so that I can overtake him.
These competitive elements and tracking methods are parts of what is known as game theory. By rewarding people with small incentives, such as beating their friends or watching a graph go up and up, apps such as Lift are able to have a positive effect on habits and keep people interested. There are a bunch of different ways to improve your life via Lift and hopefully, with enough time, these habits can become permanent. People have gone from couch to 5K by using Lift's habit forming tracking method, they've improved relationships with the "tell your girlfriend/wife you love her" habit, and they've kicked nasty habits with the many "don't (fill in the blank)" habits you'll find on Lift's extensive list. Lift is simple, it's design is elegant, and the results from using the app are pretty obvious right off the bat. Oh, I forgot to mention, Lift is free on the iOS so why don't you give it a try and let me know what you think? I'm sure you'll dig it too.